John Chaffin

Founder & President
He started as a "Silicon Valley Automation Specialist" and had many installations with customers such as Apple Computer, Microsoft, Atari, Hewlett Packard, and Lockheed. From the first "Power Bar" line, "Pringles Potato Chips" to "Bowl Appetite", John has always contributed to his customer's  introduction of  successful new  products. Del Monte, Nestles, Dole, General Mills, Nabisco, ConAgra, Kraft Foods, Proctor and Gamble, Campbell Soup,  are but a few of the many companies in the Food and Beverage industry that have relied on John's solutions. Having traveled to more than 25 different countries, John brings over 50 years experience to his customers…. thus earning a reputation as " The guy who has the solutions".
phn | 831.277.1940
eml | jchaffin@wsm-corp.com
---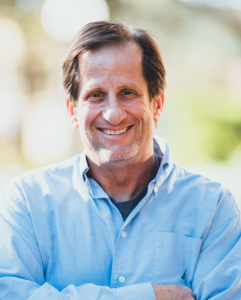 Greg Weisenfeld

Business Development / Engineering Manager / Project & Mechanical Engineer
Experienced in business development, product management, and engineering for a wide products used by agriculture technology/automation, major automotive and aerospace companies, US Military, and consumer products. Expertise in:
-Product and Business Development
-Product release management/ Budgeting proposals and tracking
-Electronic/Electro-optical packaging for High Stress and Impact Environments
-Design Reviews, GD&T, Stack Tolerance and Analysis
-3D CAD Design and FEA analysis
-BOM Management, Document Control & ERP
-Versed in Mil-Spec, CE, FMVSS, ANSI Requirements and Standards
-Rapid Prototyping, Design Thinking, 3D Printing
-Creation of proposals for Military programs and SBIRs.
Greg has received B.S. in Mechanical Engineering from University of Maryland, College Park, Maryland.
One of his many hobbies is to repair, rebuild and prep vintage Ferrari automobiles and race cars for numerous events throughout the U.S.
phn| 562.256.4467
eml| gweisenfeld@wsm-corp.com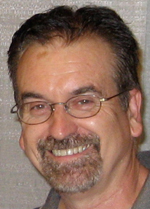 Ron Heiskell
Northern California Account Executive & Service Expert
Ron holds an MBA in Technology Management and a BS in Mechanical Engineering. He had 24 years experience with The Clorox Company as a machine design and packaging engineer. Ron has received over 50 U.S. and foreign patents and is the recipient of the AmeriStar Award from The Institute of Packaging Professionals, the Technology of the Year Award from Packaging Technology & Engineering Magazine, and the Dupont Award for Innovation.
phn | 831.277.1940
eml | info@wsm-corp.com
We address many industries, including Food & Beverage, Cosmetic, Pharmaceutical, Industrial and Inspection. If you have equipment needs, we are your packaging solutions providers.
About Us
October 28, 2014