John Chaffin

Founder & President
He started as a "Silicon Valley Automation Specialist" and had many installations with customers such as Apple Computer, Microsoft, Atari, Hewlett Packard, and Lockheed. From the first "Power Bar" line, "Pringles Potato Chips" to "Bowl Appetite", John has always contributed to his customer's  introduction of  successful new  products. Del Monte, Nestles, Dole, General Mills, Nabisco, ConAgra, Kraft Foods, Proctor and Gamble, Campbell Soup,  are but a few of the many companies in the Food and Beverage industry that have relied on John's solutions. Having traveled to more than 25 different countries, John brings over 50 years experience to his customers…. thus earning a reputation as " The guy who has the solutions".
phn | 831.277.1940
eml | jchaffin@wsm-corp.com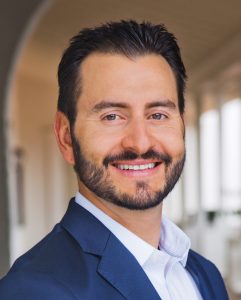 Jeff Ferrara
Vice President
Jeff has 20+ years of Manufacturing, Engineering, Sales and Project Management experience. His career has consisted of serving customers in industries such as Food Processing, Packaging, Agriculture, Aerospace, Medical and Commercial markets.
Starting his career as a teenager on the shop floor as a stainless steel TIG welder, Jeff worked his way up through the ranks and has held positions such as Designer, 5axis CNC Programmer, Senior Manufacturing Engineer, Engineering Manager and New Business Development Manager.
As the field installation manager for a large northern California equipment company, Jeff successfully managed the installations of complete processing lines for clients such as Campbells Soup, Ghirardelli Chocolate, Raley's Baked Goods, Kraft Foods, and various Wineries and Fresh Cut processing lines.
"The experience that I have gained from working hands on with so many different processes over the years has enabled me the ability to identify and implement process and machine solutions that are effective and simple while saving time and money" says Ferrara.
Jeff has a degree in Manufacturing Technology from California State University Chico and while in college was recognized for several honors and awards for his work in leadership, design and advanced manufacturing processes.
After all the years Jeff has spent enhancing his career, he has always concluded the same thing. "My passion is helping customers find the right solutions to their problems and I enjoy nothing more than helping the success of others".
phn: 530.680.6350
eml: jferrara@wsm-corp.com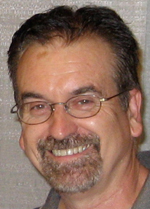 Ron Heiskell
Northern California Account Executive & Service Expert
Ron holds an MBA in Technology Management and a BS in Mechanical Engineering. He had 24 years experience with The Clorox Company as a machine design and packaging engineer. Ron has received over 50 U.S. and foreign patents and is the recipient of the AmeriStar Award from The Institute of Packaging Professionals, the Technology of the Year Award from Packaging Technology & Engineering Magazine, and the Dupont Award for Innovation.
phn | 831.277.1940
eml | info@wsm-corp.com
We address many industries, including Food & Beverage, Cosmetic, Pharmaceutical, Industrial and Inspection. If you have equipment needs, we are your packaging solutions providers.
About Us
October 28, 2014